You can use audio clips as a background or filler between sessions or during breaks. You can select from the list of sample audio. To add audio clips
Scroll to

Background Music

and
Select suitable background music from the list.
Select the

Loop

checkbox to play the audio clip on loop. The loop checkbox is selected by default.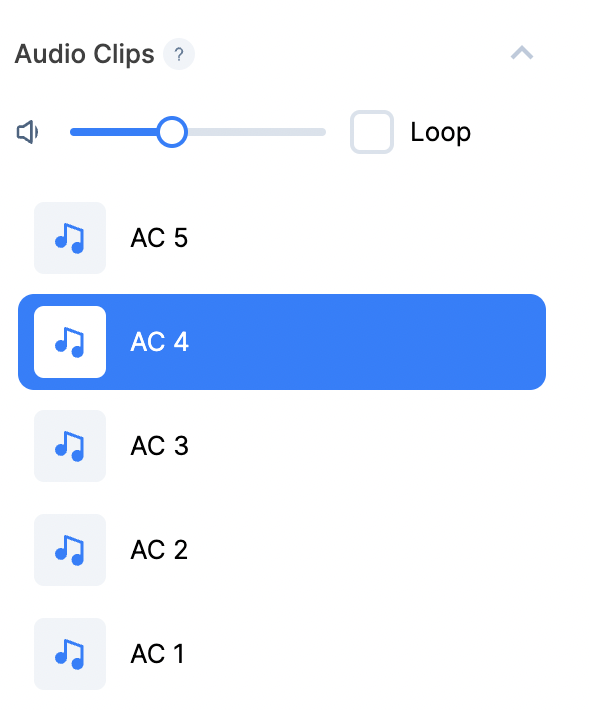 Was this article helpful?
That's Great!
Thank you for your feedback
Sorry! We couldn't be helpful
Thank you for your feedback
Feedback sent
We appreciate your effort and will try to fix the article