One of the many elements consumers use to associate with any brand is brand color. Zuddl Studio lets you choose your brand color which is applied to banners and background images and aims to improve your brand-color association. To select your brand color:
Scroll to the

Brand Colour

section.
Click on the color picker box and select a color using the slider or choose one from the preset list. Defaults to #

0080FF.





Tip

: If you have the color hex code handy, paste it directly inside the text field. Generate your brand color hex-code.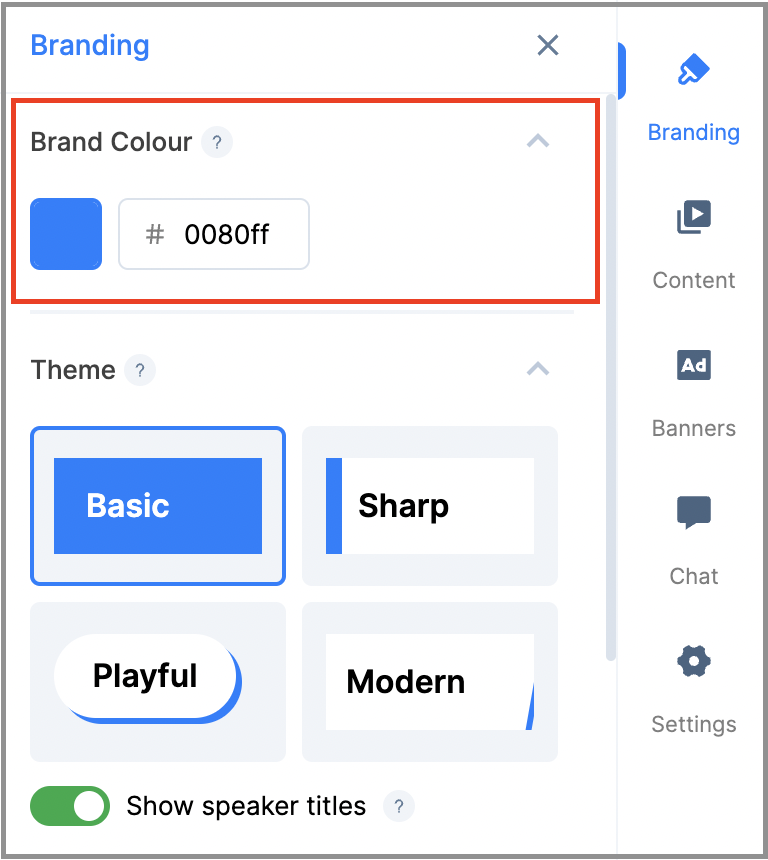 Was this article helpful?
That's Great!
Thank you for your feedback
Sorry! We couldn't be helpful
Thank you for your feedback
Feedback sent
We appreciate your effort and will try to fix the article