You can customize the branding of the live stream as per your requirements using certain brand elements. The theme of an event governs the banner style, speaker title ribbons, and fonts. To customize the theme of your event:
On the right navigation, click the

Branding

widget.
Select a

Theme

. Choose one from the following options:

Sharp

Basic

(Default)

Playful

Modern





Highly recommended

: Depending on the nature of event you can decide the theme. For a formal or business event, you can select the

Sharp

theme, the

Modern

theme for a contemporary event, and the

Playful

for a casual and fun event.


You can turn on/off the

Show speaker title

toggle.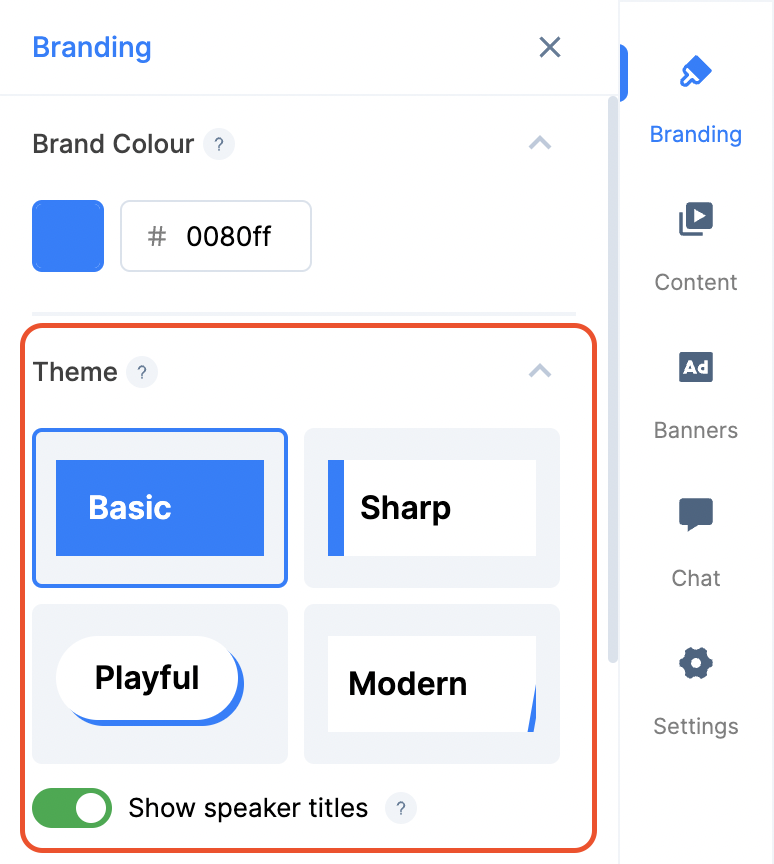 Was this article helpful?
That's Great!
Thank you for your feedback
Sorry! We couldn't be helpful
Thank you for your feedback
Feedback sent
We appreciate your effort and will try to fix the article